At The Tea Store, we pride ourselves in offering you the finest quality teas in the world! As self described "tea addicts", we are thrilled that our passion for exceptional teas has evolved to become a small family endeavor. We look forward to sharing our joy of tea with you!
WHAT OUR TEA CONNOISSEURS ARE SAYING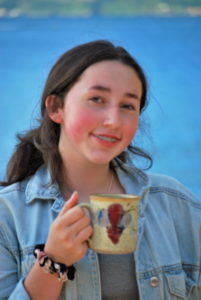 Vanilla Rooibos is my favorite tea – day & night!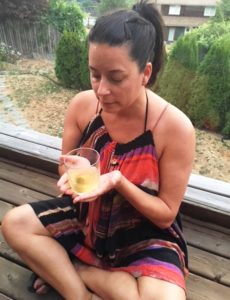 Enjoying my daily cup of Shogun (Lemon) green tea. It is serenity in a cup!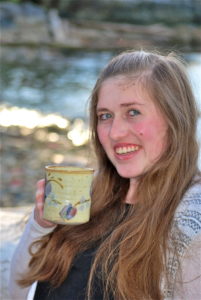 Irish Breakfast is my favorite morning tea!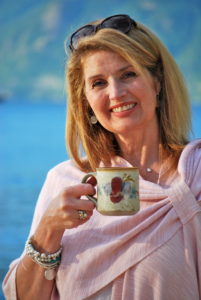 Bourbon Vanilla has been my favorite tea for over 20 years!
WANT TO BE SEEN ONLINE? SEND US A PICTURE & COMMENT OF YOU ENJOYING YOUR FAVORITE TEA!
Subscribe to our quarterly updates on new tea arrivals, recipes, and upcoming events…
A NEW LEMONADE RECIPE…
Lavender & Apple Dreams Lemonade
Ingredients:
1 tablespoon dried lavender (sold separately)
2 tablespoons Apple Dream (Apfeltraume) tea.
2 quarts of water
Directions:
Add dried lavender and tea to 1 quart of water – bring to boil and then remove from heat. Steep the 10 minutes and then strain to remove lavender and tea solids. Pour in remaining quart of water. Let cool.
Inspiration: S. Trzepacz (Kansas)
MONTREAL NEWS: GLACE DES ARTS OPENS…
Customers enjoying artesian ice cream and Ronnefeldt teas…
Qarim Brown and his team are launching Glace des Arts, a boutique café in Montreal, located at 1635 Rue Clark, and has added Ronnefeldt teas to their menu. Customers can enjoy Cream Assam, Feel Relaxed Cream Orange Rooibos, Bourbon Vanilla Rooibos, Bourbon Vanilla black flavored, and Vanilla Green tea along their other offerings. When in Montreal seek out Glace des Arts and say hello to Qarim and enjoy some fine tea!
FREQUENTLY ASKED QUESTIONS?
Q: Why are the teas priced in US currency?
A: The majority of online shoppers reside in the United States. For our Canadian customers the final sell tea price will be converted into Canadian dollars once you complete your credit card / PayPal transaction.
Q: How is your tea price established? 
A: On our site the tea is sold in 100 gram units. The price for each tea variety is initially set by the tea producer (i.e.: Ronnefeldt) who updates their wholesale tea prices annually based upon the quality, availability, and any regional climate concerns (i.e.: Drought – South Africa). We are constantly looking for every opportunity to provide you with the highest quality tea at the best possible price.
Q: Can I get a bulk order discount?
A: Yes! Online orders of 500 grams for the same tea variety will receive an additional 10% of the same team variety (550 grams). For bulk orders that are phoned / emailed to us we can apply a 10% price discount, on any tea orders of 500 grams for one tea variety.
Q: What is included in the shipping fee?
A: Every order that is delivered through the postal service includes both expedited delivery and a tracking fee. These additional costs are necessary to ensure you receive the teas that you ordered and that we can track each delivery.
Q: If I live in the Vancouver area must I pay for the shipping fee?
A: For customers living in the lower mainland you can select a local pick/drop off option when paying for your online order; We have multiple tea pick up locations throughout the lower mainland. We can also provide home delivery to customers residing in North & West Vancouver.